Our Story
Celebrating those that came before us, we're on a Mission of hospitality.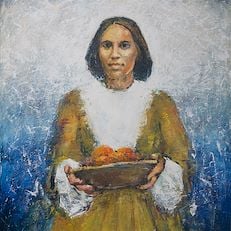 Ysidora Forster
Her Story
Ysidora Forster
Her Story
The governor of California was her brother. The wealthiest landowner in the state was her husband. Ysidora Forster could have easily projected airs of importance. But instead, she chose benevolence and compassion over indulgence and pretension. As the matriarch and head of operations at the Mission San Juan Capistrano, Ysidora felt that everyone deserved equal attention and respect, regardless of their social standing. Whether entertaining the steady stream of visiting dignitaries, protecting the civil rights of field workers, or providing sanctuary for wayward travelers, she exemplified the enlightened virtues of kindness and inclusiveness. It's no wonder why she was widely renowned as a gracious host — for putting every guest at ease and making them feel at home.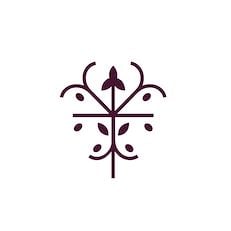 Our Icon
Behind the Design
Our Icon
Behind the Design
At Ysidora, our icon tells a story. From the top down, the icon represents the holy trinity embraced by Ysidora's arms held wide open, symbolizing her welcoming attitude. The lower half represents the property's history of olive production, with it's leaves, branches, and fruit that speaks to the family as a while- all anchored in the shape of a cross- the backbone of the Mission and Catholic faith.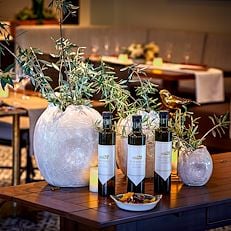 Reverence Olive Oil
Our Private Blend
Reverence Olive Oil
Our Private Blend
Our private label extra virgin olive oil, Reverence, is inspired by the seventy-two Mission olive trees located throughout the property and pays homage to a significant a staple of the Spanish missionaries' diet. Butter and fruit with subtle floral flavors initially greet the palate, followed by a flourish of herbaceous olive notes, finished with a light pepper and almost imperceptible bitterness. Harvested in Northern California in partnership with locally owned Nuvo Oil, we invite you to enjoy this special blend.